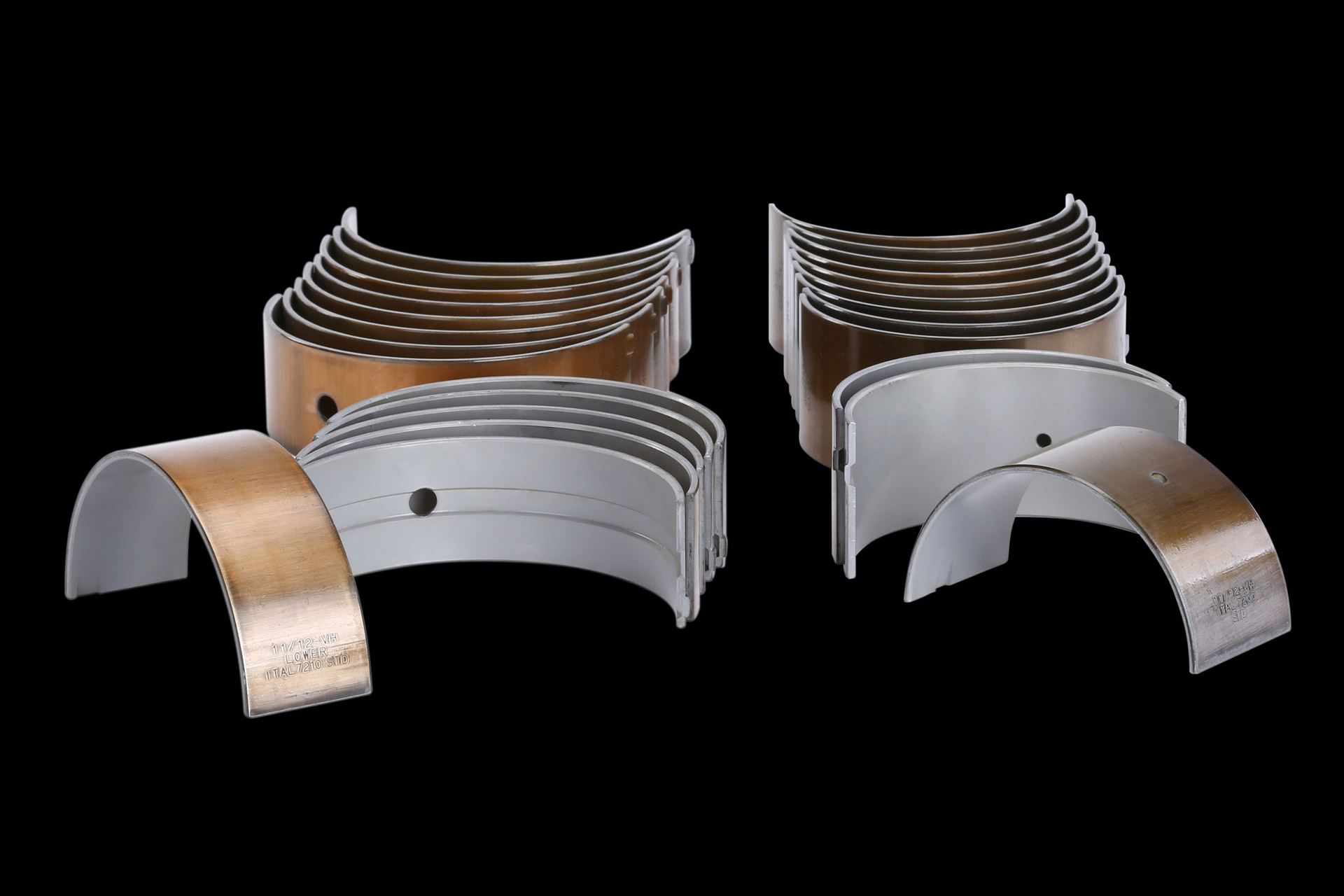 ENGINE BEARING
BRIEF INSTRUCTION
The bearings hold the crankshaft in place and prevent the forces created by the Piston and transmitted to the crankshaft by the connecting rods from dislodging the crankshaft, instead forcing the crank to convert the reciprocating movement into rotation. Engine bearings play an important role in determining an internal combustion engine's functioning and working life. They support crankshafts and camshafts, minimize friction during operation and protect the engine against damage and breakdown. We develop new types of bearing on an ongoing basis, so that even under extreme conditions modern engines deliver top performance, not only efficiently but in an environmentally friendly manner.
TECHNICAL INFO
Aza Absolute Based on nanometer technology, by applying a technique of environmental protection, a solid lubricating material of excellent antifriction behavior, MOS2 and carbon graphite, is sprayed evenly and firmly onto the inner working surface of the bearing. According to tribilogical performance test results, the high performance IC-engine bearing with lead-free surface layer shows obvious superiority over the existing widely used bearing with galvanized coating, in terms of load-carrying ability and tribological performance. Aza absolute's engine bearing has Excellent conformability & embedability, excellent seizure resistance, higher load carrying capacity than any other lead, And provide additional protection across a broad range of temperatures, especially when oil flow is marginal and is especially slippery with an oil film & got extremely strong via Graphite& MoS2.
AZA ABSOLUTE'S ADVANTAGES
-Temperature-resistant up to 320°C. Additional features include very low friction values and excellent wear-resistance under high specific loads.
- minimizes Stick-slip effect, to show a good performance when engine works in a harsh condition.
- Corrosion protection, lifetime lubrication.
- ensures outstanding properties for reducing wear in machine components and engine.
- A component's performance across its entire working life can be enhanced by its slide properties and resistance to corrosion and wear.
- Excellent lubricant retention capabilities. Avoiding fatigue crack.